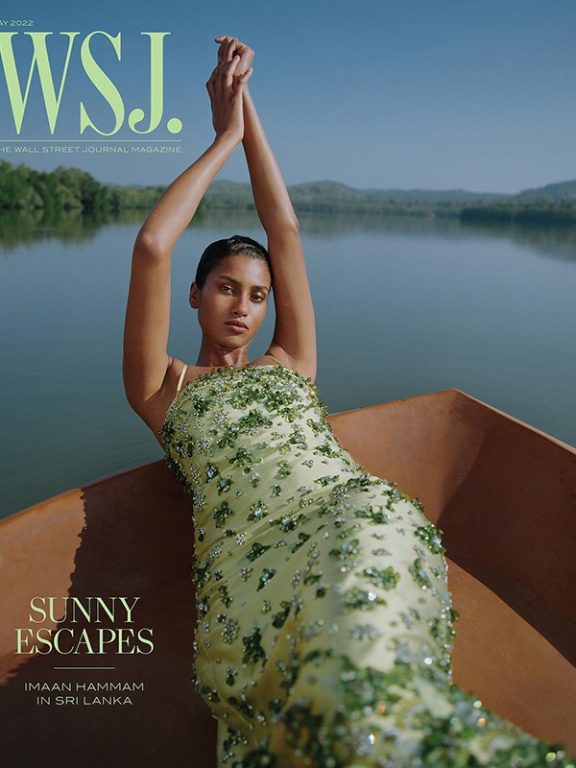 Supermodel and activist Imaan Hammam fronts the May 2022 Issue of WSJ Magazine. Profiled by Derek Blasberg and lensed by Nadine Ijewere, the story highlights Imaan's "split-screen" life as a high-fashion model and advocate for global female education. From shooting with Vogue for the first time in 2014 to shooting in Sri Lanka with WSJ today, Imaan continues to represent diverse young women pursuing their dreams abroad. Thus, her affilliation with charitable organization 'She's the First' is a natural fit. Through this remarkable partnership, Imaan travels to Africa and empowers girls to pursue education, respect, and equality. The barrier-breaking Dutch fashion icon continues to use her platform for empowerment and advocacy.
Read the full article here.
Styled by Kate Phelan. Makeup and hair by Grace Anh and Shiori Takahashi, respectively.