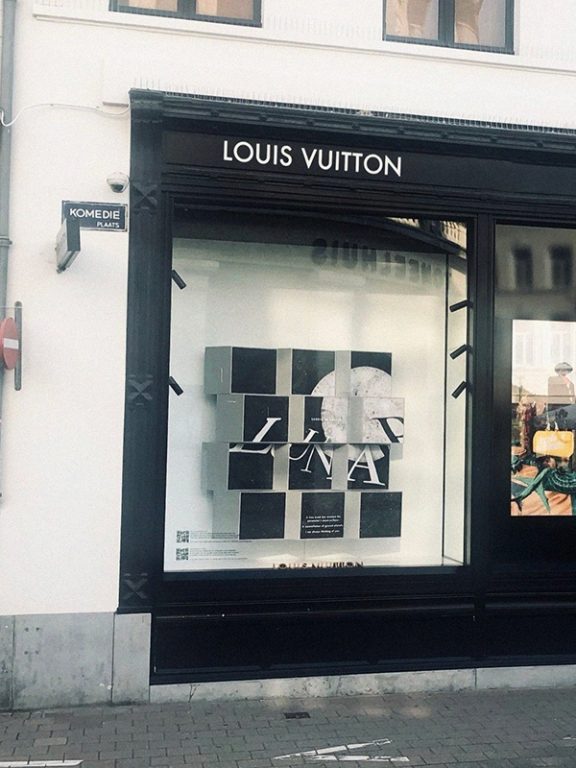 Saskia de Brauw's latest project, "Lunar."
De Brauw created this piece in honor of Louis Vuitton's 200th anniversary, a project that is now featured on Louis Vuitton shop windows worldwide. Her multimedia project entailed transforming garbage from the streets of New York into monochromatic prints of the moon and stars.
In honor of the fashion house, the chosen artists featured were to use Louis Vuitton's first trunk as a source of inspiration. This vessel might symbolize something different to each participant. For instance, Saskia's piece is an ode to her daughter Luna who encourages her to embrace different perspectives, innovation, and travel.
Read more about Lunar here.